5 Must-Haves When Selecting a TMS
Find out what makes a great TMS in this comprehensive guide!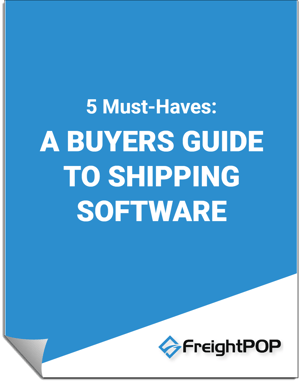 Freightpop's goal is to allow shippers to ship smarter, and ship easier. In this guide, we outline what makes a solid transportation management system (TMS). This guide will help you in shopping for or upgrading to the best TMS solution for your business.
In this guide, you will learn:
How flexibility and functionality of a TMS can help improve your shipping operations
How workflow automation can help streamline your processes and save time
Why an "All-In-One" solution that can handle all modes of shipping is a must-have
How to find a TMS system that is easy to implement
Strategies to find a solution that fits into your budget
Download this buyer guide today and get an understanding of what shippers "must-have" in a TMS solution.
Download now: Learn what to look for in a best in class TMS system