Better Supply Chain Integration to Manage and Scale Freight
Free eBook Download:
How Enterprise Shippers can Simplify and Streamline their Logistics Experience
Logistics is a complex industry. That goes without saying, especially in today's environment that's full of fluctuating rates and unexpected delays. What if we told you there is a way to get a few steps ahead, while also saving your business time and money?
Well, there is! Businesses can take advantage of new technologies in order to have better control throughout the entire supply chain.
This eBook explores the benefits of integrating your logistics processes to increase efficiency and bring savings to your business. You will learn:
How to increase supply chain flexibility in order to respond to shifts in volume better.
How to integrate your order management, CRM, and invoicing to ensure timely deliveries.
How to avoid unnecessary expenses so you can focus on growing other areas of your business.
And much more!
Download the eBook for free to get started!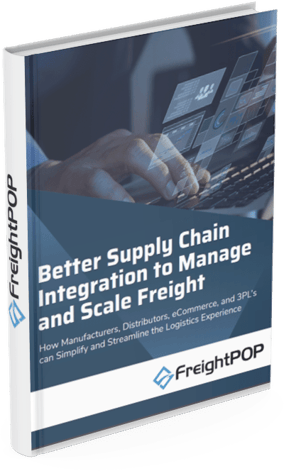 Download now: Use this guide to simplify and streamline the logistics experience for Efficiency and Savings!