Multiply your production with a dimensioning solution inside your shipping software!
FreightPOP and Cubiscan Solutions
FreightPOP and Cubiscan are partnering to bring the combined power of their solutions to shippers across the country. Cubiscan builds dimensioning and weighing systems that increase efficiency and profitability in material handling, logistics, supply chain, and freight handling operations.
Put simply, Cubiscan products provide SKU, parcel, and pallet dimensional data that can be used by your shipping software. Enter FreightPOP!
Clean and accurate product data powers your software systems to make correct load planning, rate shopping, fulfillment, and shipping decisions.
Data-informed decisions in this phase of your logistics process will lead to big savings in your downstream operations.
On the other hand, data-deficient decisions will make your costs skyrocket. This is the beauty of the Cubiscan/FreightPOP partnership.
Unnecessary spend on the transportation side can lead to incorrect accessorial fees, rate shopping inconsistency, lack of visibility into shipments on the road, in the air or ocean, and bad or siloed data keeping you from making the right decisions for your business. FreightPOP fixes all of these problems.
Needless to say, informative and clean product data is well worth the investment. Accurate data provides a strong base for building cost-effective and lean processes and allows your full logistics operation to work as intended. This is why FreightPOP and Cubiscan have come together to make a difference in the way you ship, and the way you spend!
Schedule a demo to learn more now!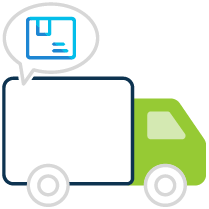 Submit interest here to take advantage of unique discounts and free demonstrations of the FreightPOP and Cubiscan solutions.