Digital Connectivity for Freight & Shippers
Digitizing supply chains allow any business that ships parcel or freight to improve efficiency by connecting their data points - from warehouse functions, to ordering, tracking, and customer management. Digitization through intelligent shipping software helps you automate functions, analyze processes, better connect to carriers, and offer superior customer service.
In this whitepaper you will learn tips on:
Warehouse Functionality & Optimization
Freight and Shipping Carrier Management
Automation - Stop Manual Processes!
Customer Management
Managing Carrier Rates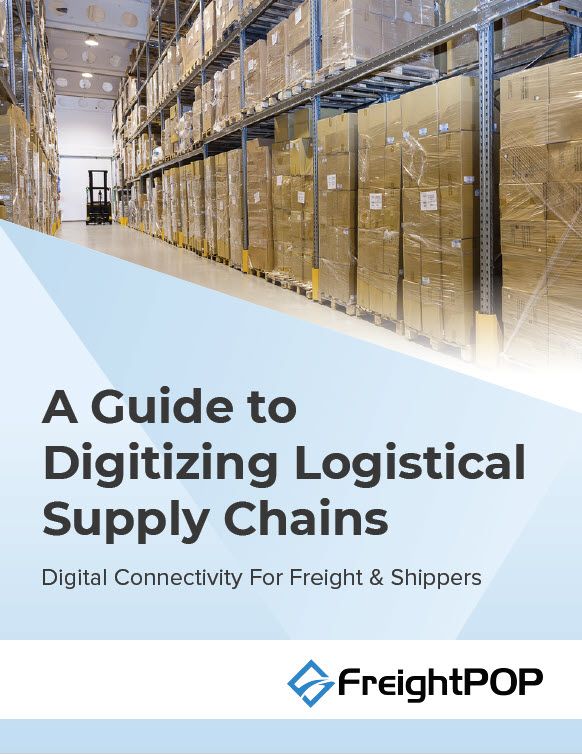 FreightPOP's goal is to to allow shippers to ship smarter and ship easier.
We have developed a series of guides to help shippers build a streamlined, efficient process that gives you more time to work on more interesting tasks.
Be sure to check out our other guides: