Access our Integrations & Digitizing Logistics Ebook Bundle!
Ebooks Designed To Help You Modernize Your Supply Chain.
Stop waiting to upgrade your systems! Reduce your manual processes and automate throughout your supply chain!
Not sure where to start? We can show you how! Download our 2-ebook bundle combining tips for supply chain integration and digitization. Learn how to:
Integrate your logistics and business operations—from ERP & WMS to customer ordering & carrier systems
Leverage automation throughout your logistics
Import and export data across your supply chain—process and ship much faster
Negotiate better on carrier rates with data
Make customers happier by better meeting their demands
Reduce costly human errors
Let us show you how to do all this and more. Download our ebook bundle today!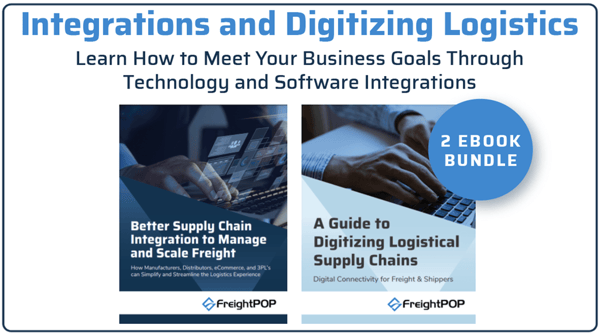 Download now: Learn how to modernize your supply chain.