Shipment Tracking Software
REAL-TIME TRACKING OF ALL YOUR SHIPMENTS IN ONE PLACE
With FreightPOP, you can get a brief overview of all of your shipments' whereabouts and status in seconds. Since we get our tracking information directly from the carrier's systems (or our portal if they don't have one), you'll see the status of your freight as soon as the carrier releases it.
Shipment Tracking Features:
Quickly filter by mode, carrier, or destination
3PL shipment visibility
Customizable proactive notification of delays or issues - internally or directly to your customer
100% accurate reporting direct from the carrier
Easy-to-understand statuses
And more!
PLUS:
Advanced auditing to identify and fix costly invoice errors
Proactive optimization for boxes, pallets, trucks and containers
And much more!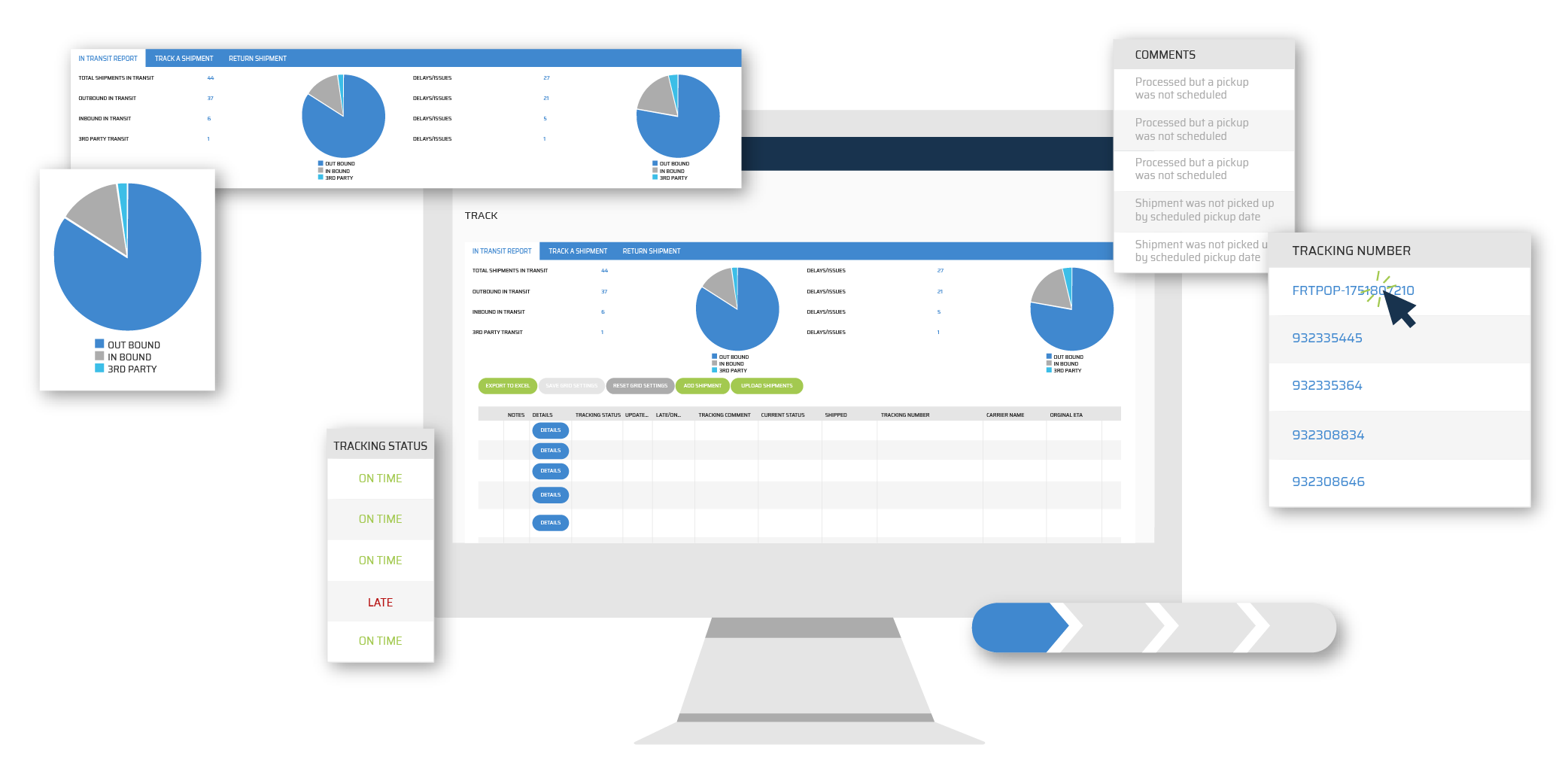 Demo FreightPOP's Shipment Tracking Software
FreightPOP makes getting the best freight rates easy
Which carrier provides the best solution for your freight needs? What carriers are offerings rates at the lowest price? By using our multi-carrier rating system you can:
View all rates across your carriers in one place
Make intelligent decisions on the best service level and carrier for your freight at the best price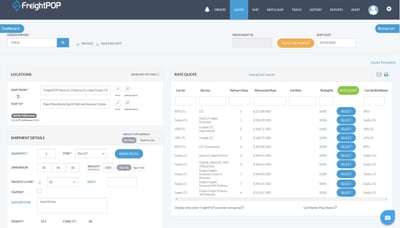 Some of the More Than 200 Carriers We Work With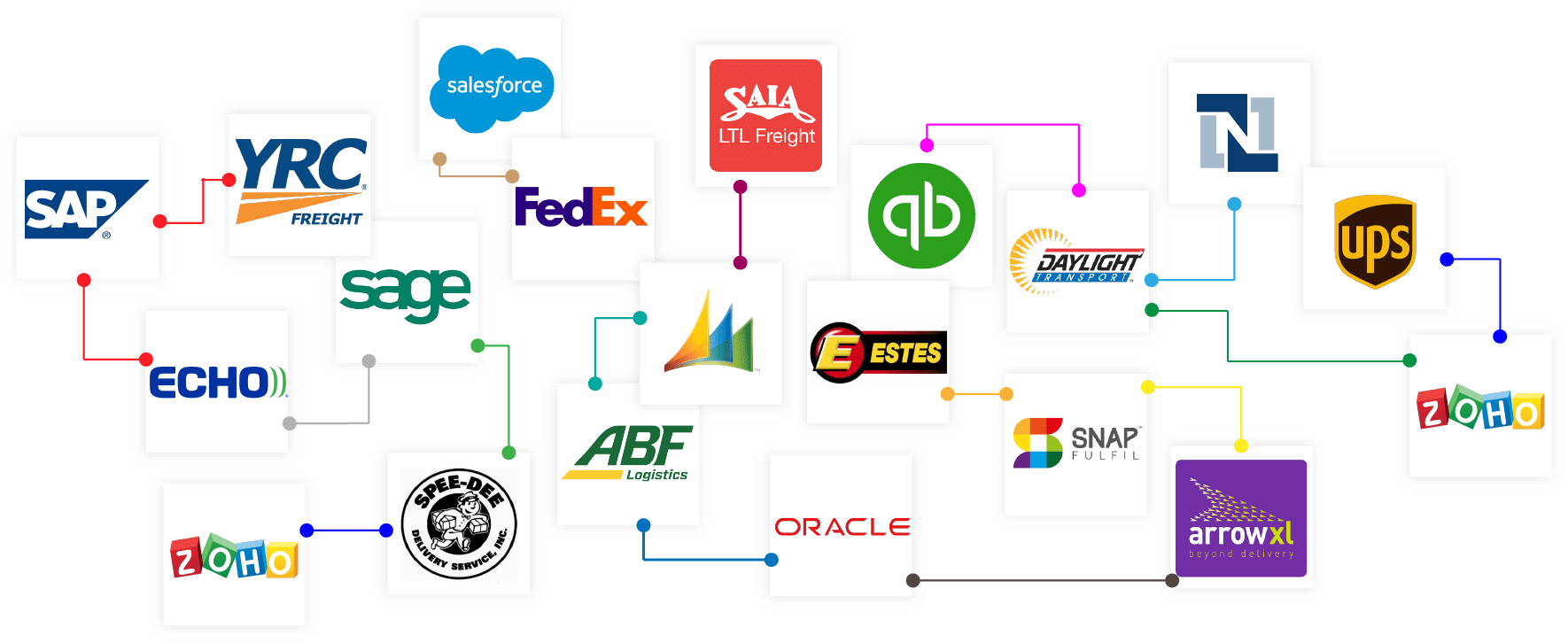 Connect to your current systems in minutes!
Typical integrations are extremely expensive and time consuming, but with FreightPOP many plans offer the integration and all integrations are a quick and seamless process.


FreightPOP works with the business tools you already use:
Our easy to use interface makes it simple to make these connections

We connect to your ERP, Warehouse Management System

Inventory System, CRM and Order System

Once integrations are established, FreightPOP will auto-pull information from your systems and push data

back to them
Seamless integration with our warehouse management system, Veracore. One platform to handle many different small parcel carriers and LTL common carriers. The ability to assign roles to employees and external parties. The feature to audit shipment is pretty handy too.
Schedule your demo today!
In just 15 minutes our expert logistics team can show you what FreightPOP can do.
Then we can see if a longer conversation about your company's specific process makes sense.
Yes, I want to see the demo