FreightPOP's SmartPOOL Distribution
Using AI technology to pool your shipments. Save on fuel surcharges, accessorial fees, and more!
SmartPOOL Distribution
Automate your freight pool distribution for LTL and parcel as part of your cost reduction strategy.
SmartPOOL Distribution Features:
Optimize multiple connected intermediate points with just a few clicks
Access more shipping options to ship directly to consolidation centers
Transport consolidated loads to distribution centers with data at your fingertips

Learn more about SmartPOOL Distribution today!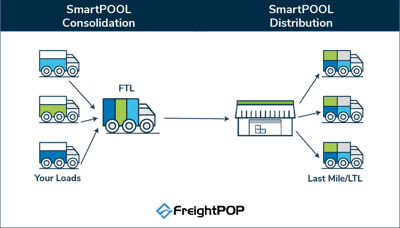 Consolidate freight and parcel loads to save!