Download Ebook: Tracking & Reporting On Shipments
A Guide To Supply Chain Visibility And Capturing The Data That Matters.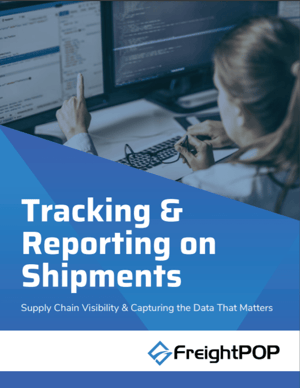 It's no longer an option to simply guess what metrics are important for your business to operate efficiently. All shippers need an understanding of key inbound and outbound shipping metrics to identify opportunities for savings and improve your supply chain.
In this eBook, we take the guessing out of what metrics matter. You will develop an understanding of:
How to gain visibility into your supply chain to make decisions that matter
How to leverage multimodal and intermodal tracking
Why it's important to track returns
How to make predictions using analytics
How to leverage readily available data to make crucial decisions
Custom reports that can make a difference in your operations
When to leverage data to help your staff make operational improvements


Download now: Learn how to leverage the shipping data that matters!
Trusted By These Great Companies